Kendinizi kötü hissettiğinizde ruh halinizi artıracak 11 K drama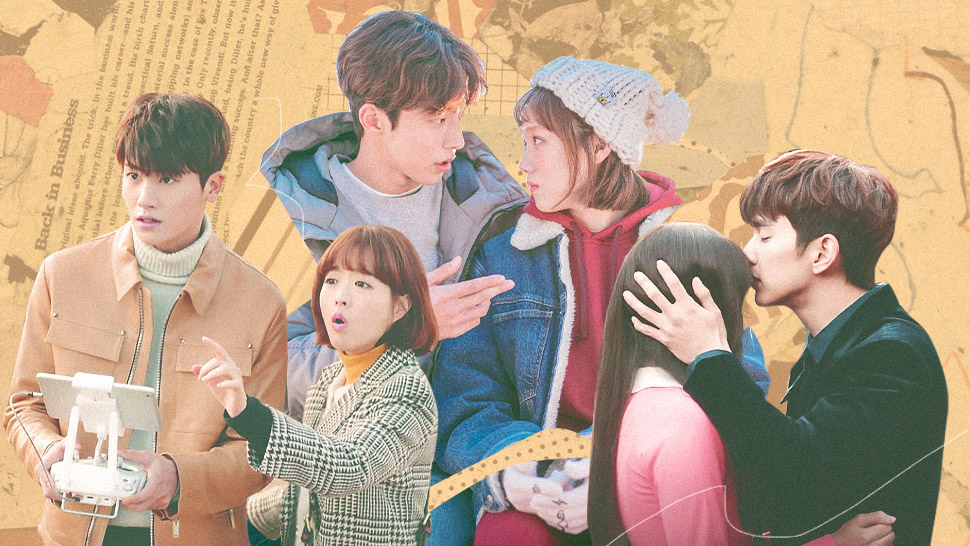 Herkesin arada bir veya belki de her zaman biraz ruh halini yükseltmeye ihtiyacı vardır. Bu ruh hali yükseltici bir K-drama dizisi şeklinde gelirse, o zaman bu her şeyi daha iyi hale getirir çünkü K-dramaların dünyası oldukça sonsuzdur. Yüzünüze bir gülümseme yerleştirecek ve içinizde kendinizi iyi hissetmenizi sağlayacak birçok drama var. İşte bunlardan sadece 11'i!
1- Welcome To Waikiki
"
Welcome To Waikiki
" Dong Goo
rolünde Kim Jung Hyun
, Joon Gi rolünde
Lee Yi Kyung
ve Doo Sik rolünde
Son Seung Won
rol alıyor. Üç adam, iflas ilan etmeye yakın oldukları için pansiyonlarını ayakta tutmaya çalışıyor. Kaderin bir dönüşü olarak, pansiyonlarında terk edilmiş bir bebek keşfederler ve Yoon Ah (
Jung In Sun
) bebeğini geri almak için gelene kadar çocuğa bakmak için ellerinden geleni yaparlar.

Bu diziyi izlerken mideniz en az birkaç kez ağrıyana kadar gülmeniz garantidir. Üç arkadaşın yaşadığı komik maskaralıkları görmek çok eğlenceli ve baştan sona gülümsemenizi sağlayacak.

2- She Was Pretty
"She Was Pretty", Hwang Jung Eum'u, çocukken erkeklerle çok yakın ve popüler olan, ancak görünüşüyle ​​biraz daha az ilgilenerek büyüyen bir kadın olan Kim Hye Jin rolünde oynuyor . İlk aşkı Ji Sung Joon ( Park Seo Joon ) ile yeniden bir araya geldiği bir dergi şirketinde bir şans elde eder . Sung Joon, küçükken Hye Jin'e delicesine aşıktı ama onu bir yetişkin olarak tanıyamıyor.

Bu dizi, sizi iyi bir ruh haline sokacak tüm sevimsiz romantik komedi unsurlarına sahip. İki başrol oyuncusu olarak Park Seo Joon ve Choi Si Won'un ek bonusu var, bu yüzden göze hitap eden bir şey olduğunu biliyorsunuz.
3- Weightlifting Fairy Kim Bok Joo
"Weightlifting Fairy Kim Bok Joo", sevimli Lee Sung Kyung'un canlandırdığı Kim Bok Joo adlı bir halter kadın başrolü hakkındadır . Çocukken tanıştığı Jung Joon Hyung ( Nam Joo Hyuk ) adında bir yüzücüye aşık olur. İkisi bir romantizm oluşturur ve kampüs çifti olur. Üniversite öğrencilerinin karşılaştığı pek çok engelle karşılaşıyorlar ve strese giriyorlar, ancak birbirlerine yaslanmanın rahatlığını buluyorlar.

Halterci bir kadın kahramanın yer aldığı sevimli hikayenin yanı sıra bu dizinin en iyi yanı, iki başrolün sahip olduğu arkadaş benzeri romantik ilişkiyi görmek. Aşık olmalarına rağmen, birbirlerini çekişmekten ve kızdırmaktan korkmazlar.
4- Oh My Ghostess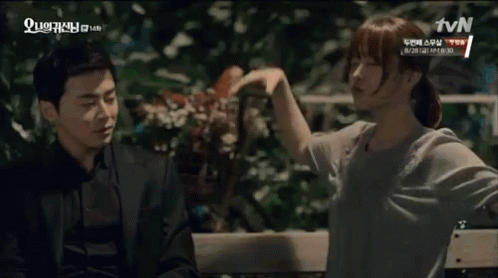 Na Bong Sun ( Park Bo Young ), Kang Sun Woo'nun ( Jo Jung Suk ) şef yardımcısıdır . Bong Sun utangaç ve çekingen bir kızdır, ancak biraz vahşi bir tarafı olan Shin Soon Ae ( Kim Seul Gi ) tarafından ele geçirilir . Soon Ae'nin dışa dönük kişiliğinin yardımıyla Sun Woo, Bong Sun'ın cazibesini fark etmeye başlar.

Kim Seul Gi'yi herhangi bir şeyde görmek eğlenceyi ve kahkahayı beraberinde getirir. Bu dizide, o bir baştan çıkarıcı ve Kang Sun Woo'yu baştan çıkarmak için gerçekten çok çalışıyor. Özet kendi içinde histeriktir ve ana başrollerde Jo Jung Suk ve Park Bo Young ile gerçekten yanlış gidemezsiniz.
5- Strong Woman Do Bong Soon
Bu romantik komedide Park Bo Young , Park Hyung Sik , Ji Soo ve bir grup komik yardımcı aktör yer alıyor. K-draması, insanüstü güçle yetenekli genç bir kadın olan Do Bong Soon'un (Park Bo Young) hikayesini konu alıyor. Aşık oluyor ve bir oyun tasarımcısı olma hayalini gerçekleştirmeyi umuyor.

Bu dizinin kaçırılma kısmı biraz moral bozucu, ancak ana başlıklar bunu telafi ediyor. Do Bong Soon ve Ahn Min Hyuk (Park Hyung Sik) arasındaki köpek yavrusu aşkı romantizmi tamamen inandırıcı ve onun gözlerine bakışını takdir edeceksiniz.
6- Her Private Life
Sung Deok Mi ( Park Min Young ) gündüzleri bir sanat küratörü ve geceleri bir K-pop idolü hayranıdır. Çok çalışmadığı zamanlarda, büyük olasılıkla en sevdiği idolün düzenlediği konserlere ve etkinliklere gidiyor. Ryan Gold ( Kim Jae Wook ), Deok Mi'nin sanat galerisinde yeni yönetmen olarak çalışmaya başlar ve ilk başta anlaşamasalar da düşündüklerinden daha derin bir bağları olduğunu fark ederler.
7- Oh My Venus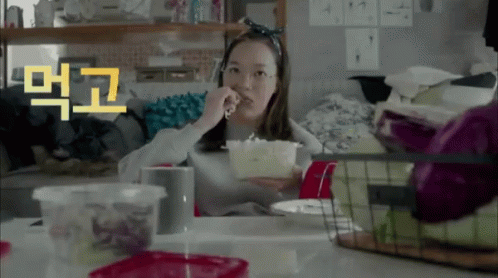 Kim Young Ho ( So Ji Sub ), Kang Joo Eun ( Shin Min Ah ) adında bir avukatla tanışan kişisel bir antrenördür . Young Ho kişisel antrenörü olurken ikisi beklenmedik bir ilişki kurar. Joo Eun çok fazla kilo vermeye ve genel sağlığını iyileştirmeye çalışıyor ki Young Ho bunu yapmaya kararlı. İkili birbirlerini çok iyi tanır ve birbirlerine olan hislerini fark etmeye başlarlar.
8- What's Wrong With Secretary Kim
Kim Mi So ( Park Min Young ), bir koca bulma ve bir aile kurma hayallerinin peşinden gitmek umuduyla Lee Young Joon'un (Park Seo Joon) sekreterliği işini bırakma zamanının geldiğine karar verir. Bir süre ona oldukça bağımlı olduktan sonra, Young Joon onun ayrılacağını kabul edemez ve evlenmelerini teklif eder.

Gerçekçi olalım, herhangi bir Park Seo Joon dramasını izlemek ruh halinizi yükseltmek zorunda ve onun kibirli ama yumuşak yürekli Lee Young Joon rolü de farklı değil. Bu, sekreteriyle evlenmek isteyen bir karakter çünkü gerçekten evlenmek ve bir aile kurmak istiyor.
9- My Lovely Sam Soon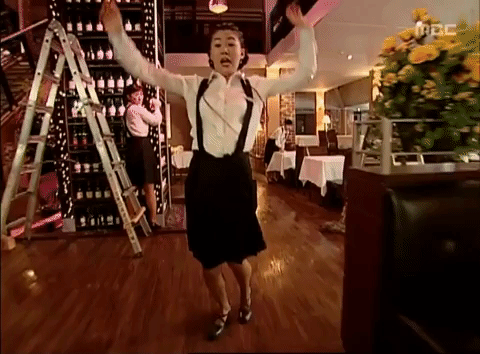 "My Lovely Sam Soon" da Hyun Bin'i Hyun Jin Hyeon adlı bir restoran sahibi ve Kim Sun Ah'ı Kim Sam Soon olarak oynuyor. Kim Sam Soon, diğer talihsiz olayların yanı sıra erkek arkadaşı onu aldatan 30 yaşında bir çocuk. Jin Hyeon'un sahibi olduğu restoranda bir iş bulur ve ikisi de birbirlerinden pek hoşlanmazlar. Ancak Jin Hyeon uğruna erkek ve kız arkadaş gibi davrandıklarında ikisi, düşündüklerinden çok daha fazla ortak yönleri olduğunu keşfeder.
10- The Greatest Love
"The Greatest Love" ın her ikisi de oldukça mükemmel olan iki erkek başrol oyuncusu var. Goo Ae Jung (Gong Hyo Jin), sevgisine çaresiz kalan iki sağlam adama sahip olduğu için şanslı bir kadındır: bir yandan bir film yıldızı, diğer yandan bir doktor. Hayatta kendi kişisel hedeflerini ve hayallerini bulmaya çalışırken, her ikisi de eşit derecede şaşırtıcı olan iki adam arasında seçim yapmak zorunda kalıyor.
11- Splash Splash Love
"Splash Splash Love", Highlight'tan Yoon Doojoon ve büyüleyici Kim Seul Gi'yi tarih ile modern günün kesiştiği bir drama dünyasında oynuyor . Dan Bi (Kim Seul Gi), Joseon dönemine sihirli bir şekilde taşınan bir lise öğrencisidir. Bu tanıdık olmayan ortamda King Lee Do (Yoon Doojoon) ile tanışır. İkili, birbirlerinden teselli bulurken birbirlerine aşık olurlar ve çılgın bir romantizme başlarlar.

Basitçe söylemek gerekirse, bu dizi çok sevimli ve romantik. Aynı zamanda sadece iki bölüm, yani gerçekten kaybedecek bir şey yok!