'The Uncanny Counter'da Dört Gözle Bekleyeceğiniz 3 Şey

Mystic Pop-Up Bar'ı sevdiyseniz ve ara sıra bazı PUBG'lerden hoşlanıyorsanız, bu dizi tam size göre. 28 Kasım'da Netflix'te dünya çapında ilk kez yayınlanan 'The Uncanny Counter', Jo Byung Gyu, Yoo Jun Sang, Yeom Hye Ran ve tabii ki GUGUDAN'dan Sejeong'un iblis öldüren hayalet avcıları rolünde olduğu bir fantastik gerilim filmi. yaşayan dünyadaki öbür dünya.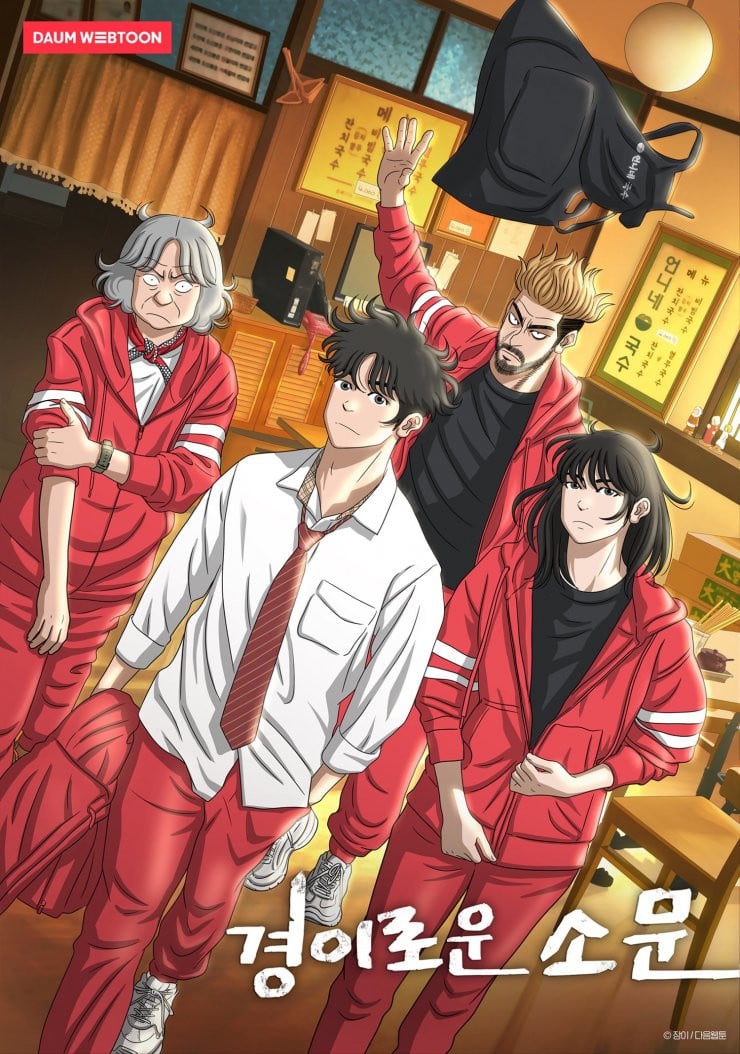 Dünya Binası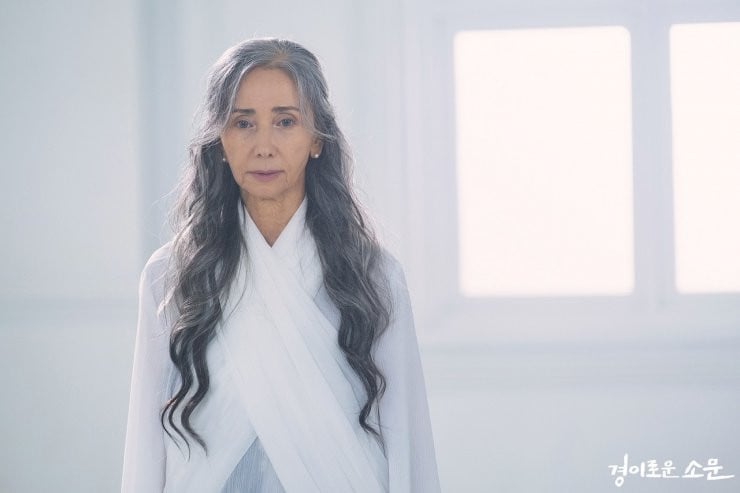 'The Uncanny Counter'ın evreni en hafif tabiriyle tuhaftır, ancak göründüğü kadar yabancı değildir. K-Dramalar genellikle öbür dünyaya ait, yaşayan dünyadaki şeyleri karıştıran anlatılar içerir. En son "Tale of the Nine-Tailed" ve "Mystic Pop-Up bar" da ve en popüler olanı "Goblin" de görülen kötü ruhlar, zaten şiddet ve öfke ile dolu olanların bedenlerine sahip olmak için bu dünyada özgürce koşuyor. Bu kötü ruhlara karşı saldırılar olarak, iyiliksever olanlar, canlılar ve ölüler arasında, bedenlere sahip olmaya çalışan ama sadece komada olanları canlandıran, onları canlandırırken aynı zamanda hayal edilemez bir güç veren de var. Bu insanlar, yalnızca bu kötü ruhları avlamaktan sorumlu olan ve bu süreçte hayatlarını kaybetmekten korkmayan "karşı taraf" a dönüşürler. Takım ruhu yakalayabildiğinde, onlar için ruhu cezbetmeleri gereken bir bölge açılır. PUBG'de aşina olabileceğiniz mavi daireye çok benzeyen bölge sınırlı bir sınıra sahiptir, ancak bu durumda sayaçlar mümkün olan en kısa sürede kendi bölgelerine girmelidir, çünkü kaybolursa, muhtemelen iyiye işaret etmeyecektir. onlar için.
Seçilmiş Biri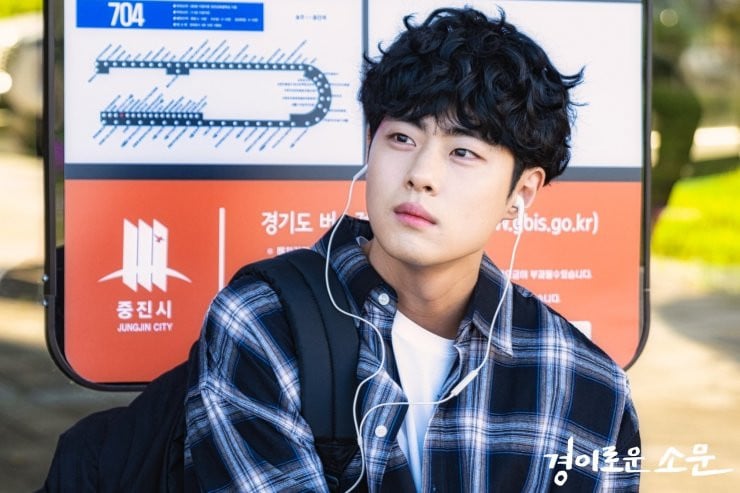 "Sky Castle" ve "Hot Stove League" deki çığır açan rollerinden tanıyor olabileceğiniz Jo Byung Gyu, So Mun başrolünü oynuyor. Böylece Mun, ailesiyle birlikte, hayatta kalan tek kişi olarak iyileştiği bir çocukken garip bir araba kazasının kurbanı olur. Ancak, artık baston olmadan yürüyemediği için kaza onu kalıcı bir deformiteye bırakıyor. Şimdiye hızlıca ilerleyin. Kesinlikle hayran olduğu büyükanne ve büyükbabasıyla yaşıyor. Bir gün, arkadaşlarıyla dışarıdayken, vücuduna elektrik benzeri bir enerji zap girer ve her sinirden geçerler. Bir süre sonra, daha önce düz olan saçlarının, hayatını kötü bir ruha kaptıran başka bir tezgah gibi kıvırcıklaşmaya başladığını keşfeder. So Mun gerçeği bilmese de, izleyiciler artık onun bir karşı olduğunu biliyor.
Rüya Takımı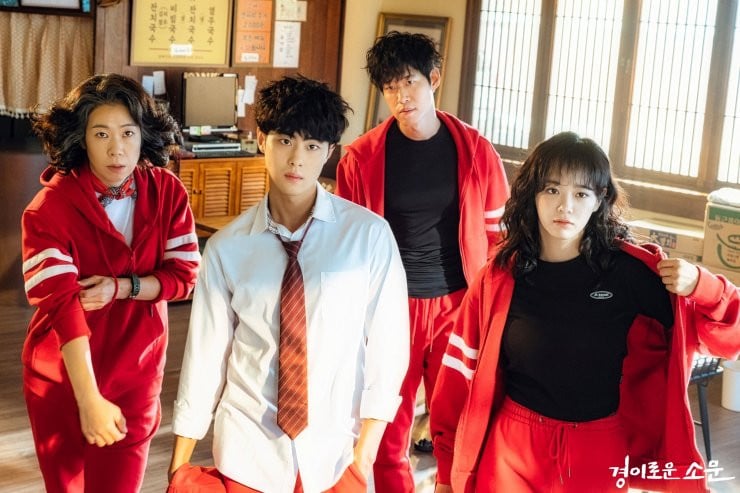 Ga Mo Tak (Yoo Jun Sang), Choo Mae Ok (Yeom Hye Ran) ve Do Ha Na (GUGUDAN'dan Sejeong), şehrin gizli bir cevheri olarak kabul edilen ve yalnızca 3 kişilik açık olan "Unni's Noodles" adlı özel bir erişte dükkanını işletiyor. öğle yemeği sırasında saatler. Ancak derin bir sır tutuyorlar. Üçlü, erişte dükkanından ayrıldıklarında, Cheol Joong (Seong Ji Ru) ile birlikte, iblis avcılarından oluşan nihai rüya takımını oluşturur. Cheol Joong'un kaçak kötü ruhun ellerinde ölümünün ardından, ölümden sonra ona sahip olan ruh Wi Gen, So Mun'un neden seçilmiş kişi olduğuna dair bir açıklama yapılmasa da So Mun'un bedenine girer. Ha Na, çocuğu zorbalığa uğramanın ortasında bulur ve onu erişte yerine götürür ve ekip ona onların bir parçası olmasını önerir. Ancak, bir sorun var! Rolüne hizmet ederken ölme şansı yüksek. Bu yüzden Mun, takım ona yalvardıktan sonra öbür dünyayı ziyaret etmeyi kabul eder, ancak onun ölümüne neden olabileceği için bir sayaç rolünü asla üstlenmeyeceğini ve büyükanne ve büyükbabasını tekrar bu tür bir travmaya maruz bırakamayacağını söyleyerek karşılık verir. . Yani Mun, isteklerini reddederek geri döndü, ancak ilk bölümün sonunda, So Mun'un yeni keşfedilen güçlerini ilk kez kullandığını görüyoruz, bu da onun bu takımda olması gerektiğini gösteriyor.